Google is an essential partner for a new generation of searchers in Vietnam. A generation of people who embrace technology, are open to new experiences and inspire friends, family, co-workers and communities to do the same. Google puts in words what you already know deep inside: Doing what you love starts with a question.

"Discovery is not a destination, It's a journey, lived in moments, beginning with the things we love"

We decided to portray this with a real story: we found a group of Vietnamese friends, not actors, pursuing their passion and doing what they love, who actually asked questions and became self learners on their field: photography, scooters, leather confection and film. In 24 hours of its released, the video reached 1.500.000 views.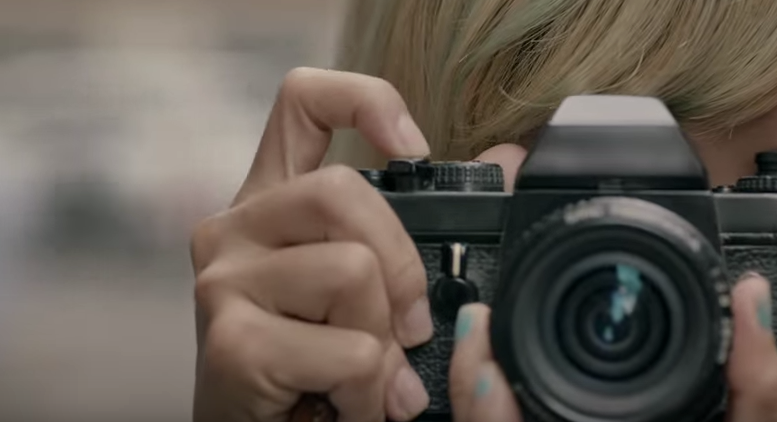 For the first time in Vietnam, Google is launching a through-the-line marketing campaign. Our aim is to demonstrate the power of the web on smartphones and show how the Google app is the best way to access that world of unlimited information in order to keep discovering. It was quite challenging since we needed to educate three type of users: the newbies, the regulars and the savvy ones, who all have different Search reasons and needs.
We did a Youtube Masthead in order to present the online campaign with our main Hero video. Later on, we developed other designs that took the story of each character further in order to keep the engagement
We also crafted 
multiple i
nteractive banners that redirect to the question result once clicked (both, for mobile and desktop). With this format, we focused on curiosity driven questions. 

We partnered with important local collaborators such as
Thegioididong
, major technology outlet and retailer,
Lotte Cinemas
, one of the biggest Entertainment chains in Vietnam,
Zalora,
Asia's leading online fashion destination and
Yeah1!
, the most popular network among youth and offer content from the campaign, reaching more than 1.3 Million subscribers on YouTube, 12 Millions fans and followers on social networks and millions more through their TV station.
With Pho, one of the biggest YouTubers in Vietnam, we created miniseries in collaboration with our partners generating amazing results. 
The mini series approach was a boost in our campaign launched during Tet, Vietnamese celebrations of Lunar's New Year.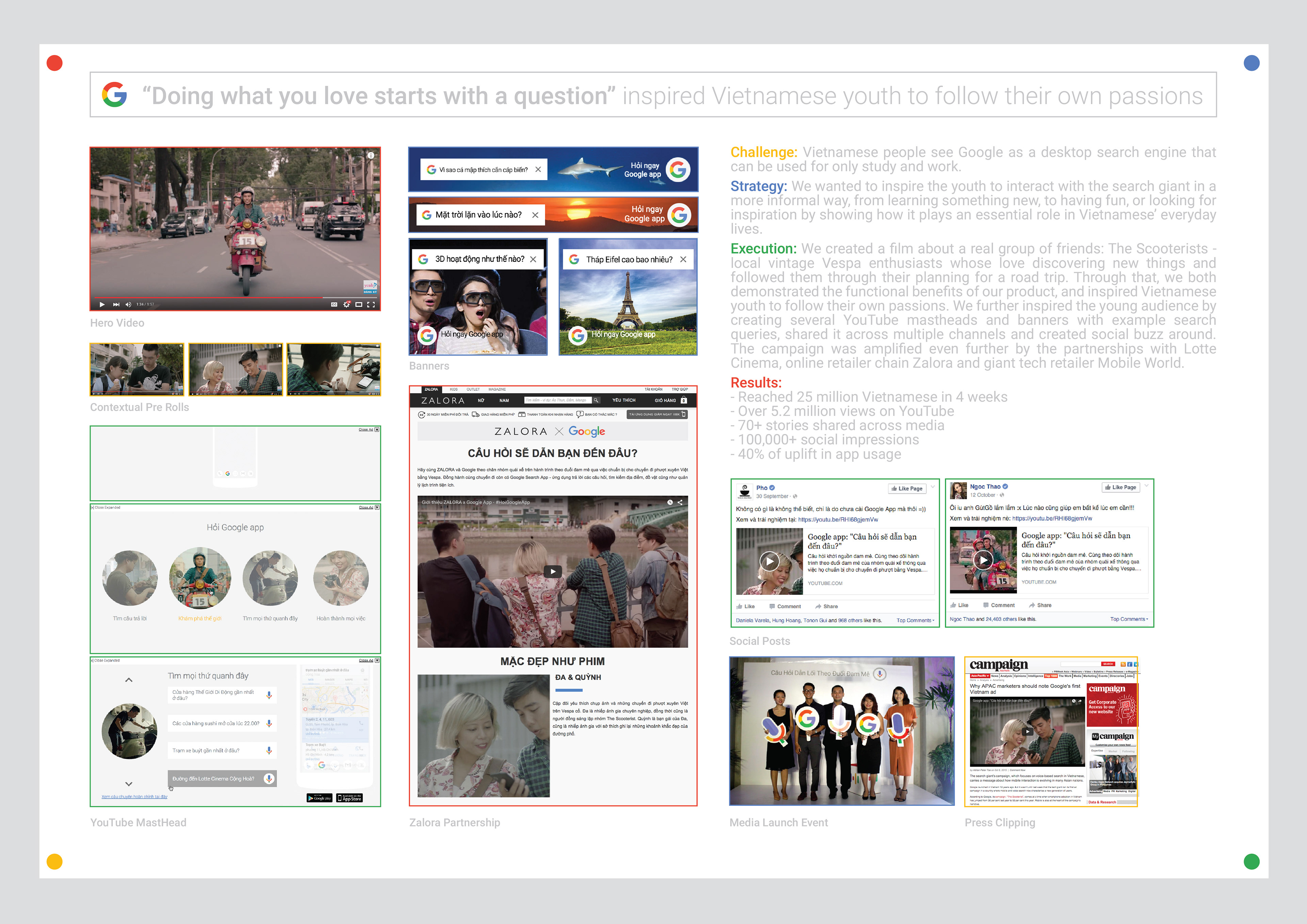 – Over 1 Million views within 48 hours; Over 1.7 Million views within a week.
– Became the first Google campaign to be featured Live in Vietnam on #1 national LIVE morning show Chao Buoi Sang on VTV1
– Gained media coverage from popular channels such as FBNC, HTV, regional trade publication Campaign Asia, Dep lifestyle magazine
– Extensive positive coverage across media that praised Google's efforts to understand Vietnamese users, their continued efforts and commitment to Vietnam and the "perfect functioning" of the Google App and Voice search in Vietnamese.
made with 

♥ by
 Google + Phibious Vietnam
Executive Director: Nicole Marold
Senior Account Executive: Uyen Tran
Account Assistant: Son Troung
Creative Director: Livio Grossi
Creative Group Head: Daniela Varela
Designers: Van Do, Truc Dinh
Copywriters: Daniela Varela, Mamma Hien
PR Lead: Diep Que Anh
PR Executive: Trang Le
Project Manager: Gui Tonon
Social Media Strategist: Thuy Nguyen
Film Director: Bao Nguyen
Director of Photography: Caleb 
Heller
Production House: Fatman Films