After the success of last year's Share a Coke - Names Campaign, we wanted to promote the spread of happiness in a way that actually connects with the youth, who are always texting and using emoticons to express what they feel and think. So we came up with the Emoticans, a playful way to express in real life, what we would usually express online. 


Interactive Billboard Case Study
Coke provided teens with a unique and new experience to inspire them to express how they really feel with Vietnam's first ever 'interactive billboard', where our billboard talked to consumers creating conversations about the Coke cans giving teens a reason to reconnect with their friends over the holidays.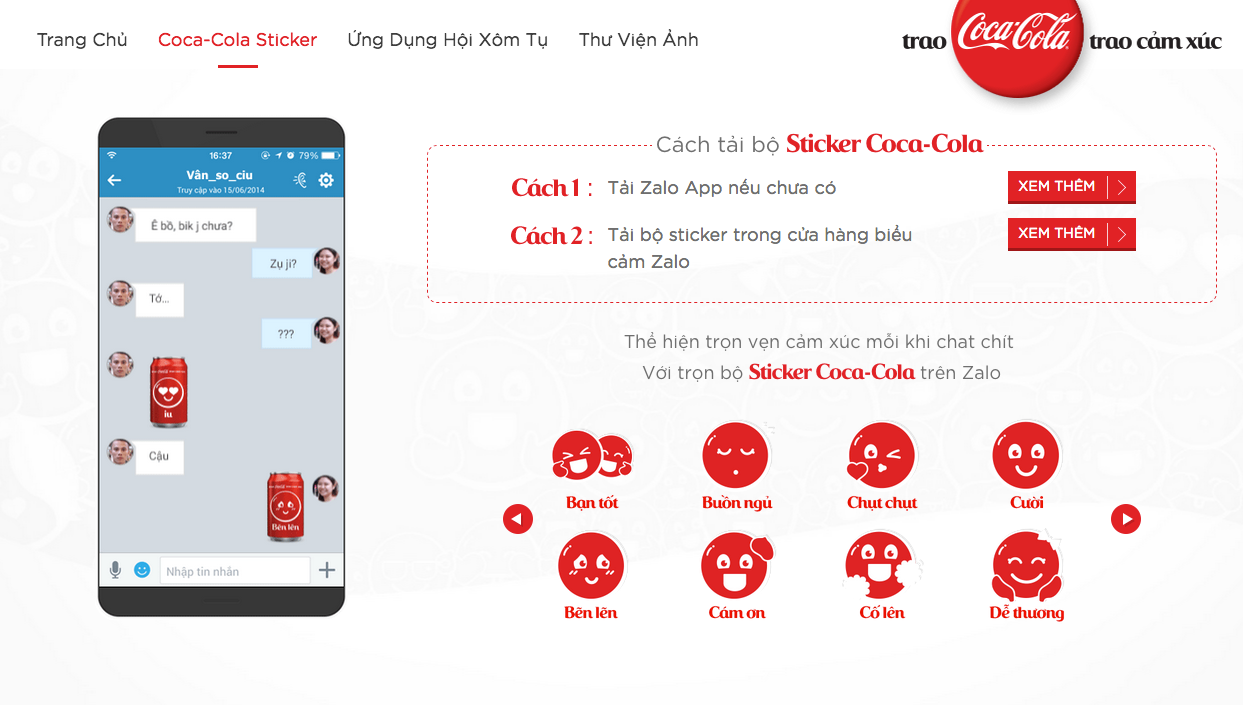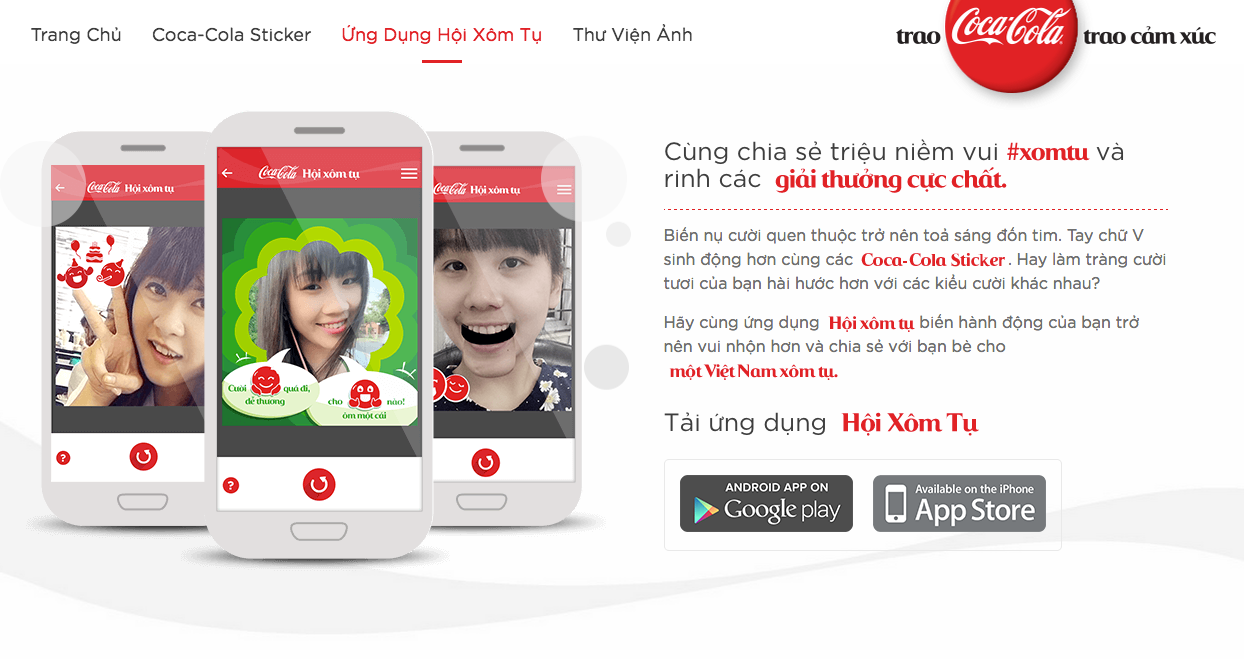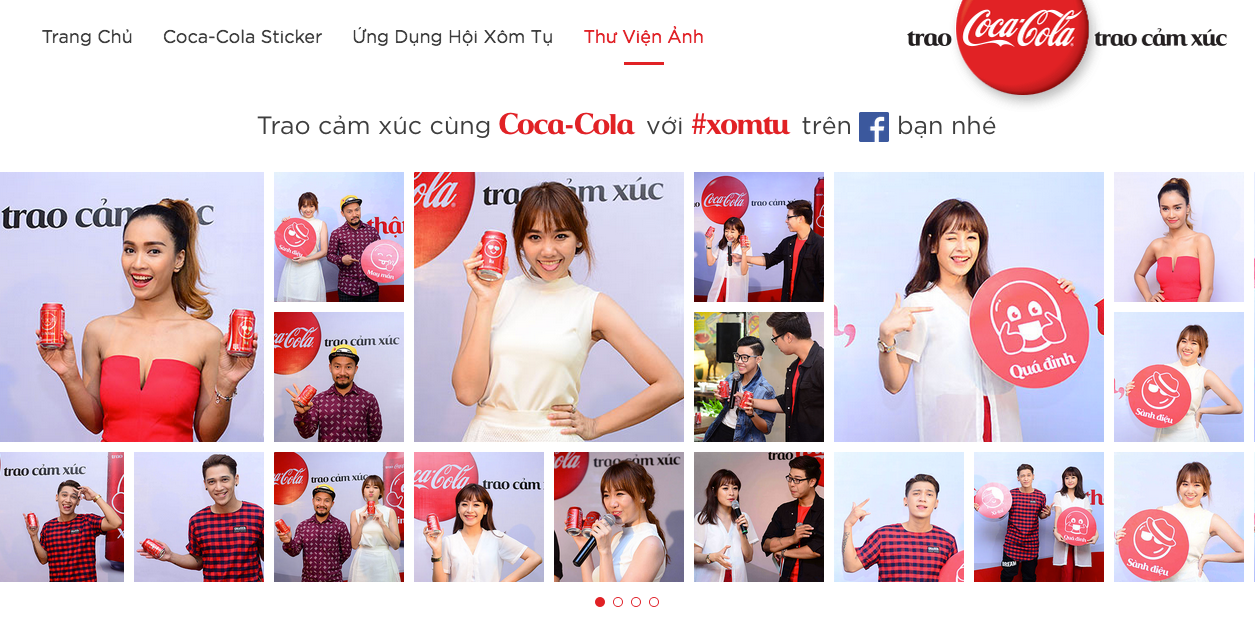 Our video got amazing feedback, acceptance and views: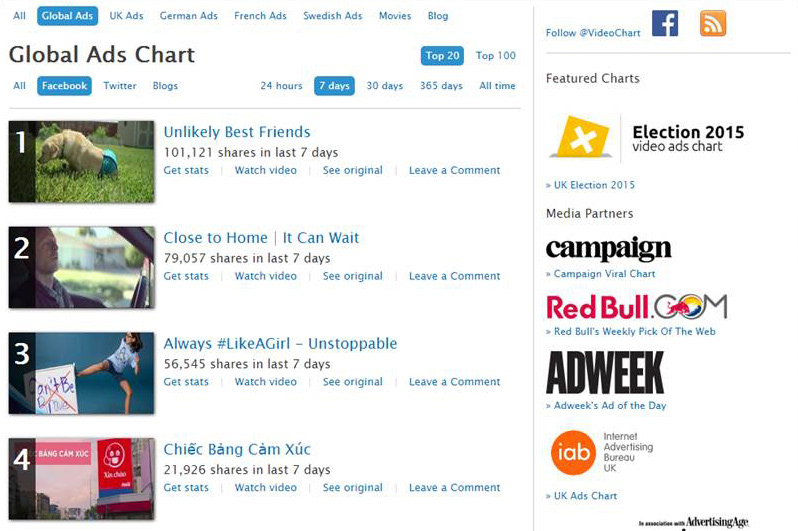 made with 

♥ by
 Phibious Vietnam 
ECD: Chris Catchpole.
Creative Director: Livio Grossi.
Content Writer: Daniela Varela.
Copywriters: Ngo Xuan Hien, Annigje Jacobs, Daniela Varela.
Graphic Designers: Van Nguyen, Truc Dinh, Van Do. 


TVC done in partnershipby Isobar Singapore

Website/ App done in partnership by Zing/Zalo