The Coca-Cola Company has an annual internal AllHands meeting where the different brands introduce their product innovations for the upcoming year. 

Although all brands have a common goal for the company as a whole, each brand wants to stand out in their unique way amongst each other. This becomes a challenge when all the brands happened to be our clients at the same time!

We ensured each product has a unique, memorable story to tell; a distinct look and an exclusive and immersive experience for each brand. 

AdeZ, a plant-based drink mixed with delicious fruits, was the biggest innovation within the still portfolio. The ideas was to showcase the full potential and power of seeds, so, we decided to create a sample machine fueled by the main ingredient itself! The environment was also set in a way to showcase the product and its story. 
For Honest Organic, we decided to go simply yet extraordinary, as their own ingredients. Putting forward their sourcing, we evoked a farmer's market conducting a truthful, back-to-source, fair-traded and natural experience.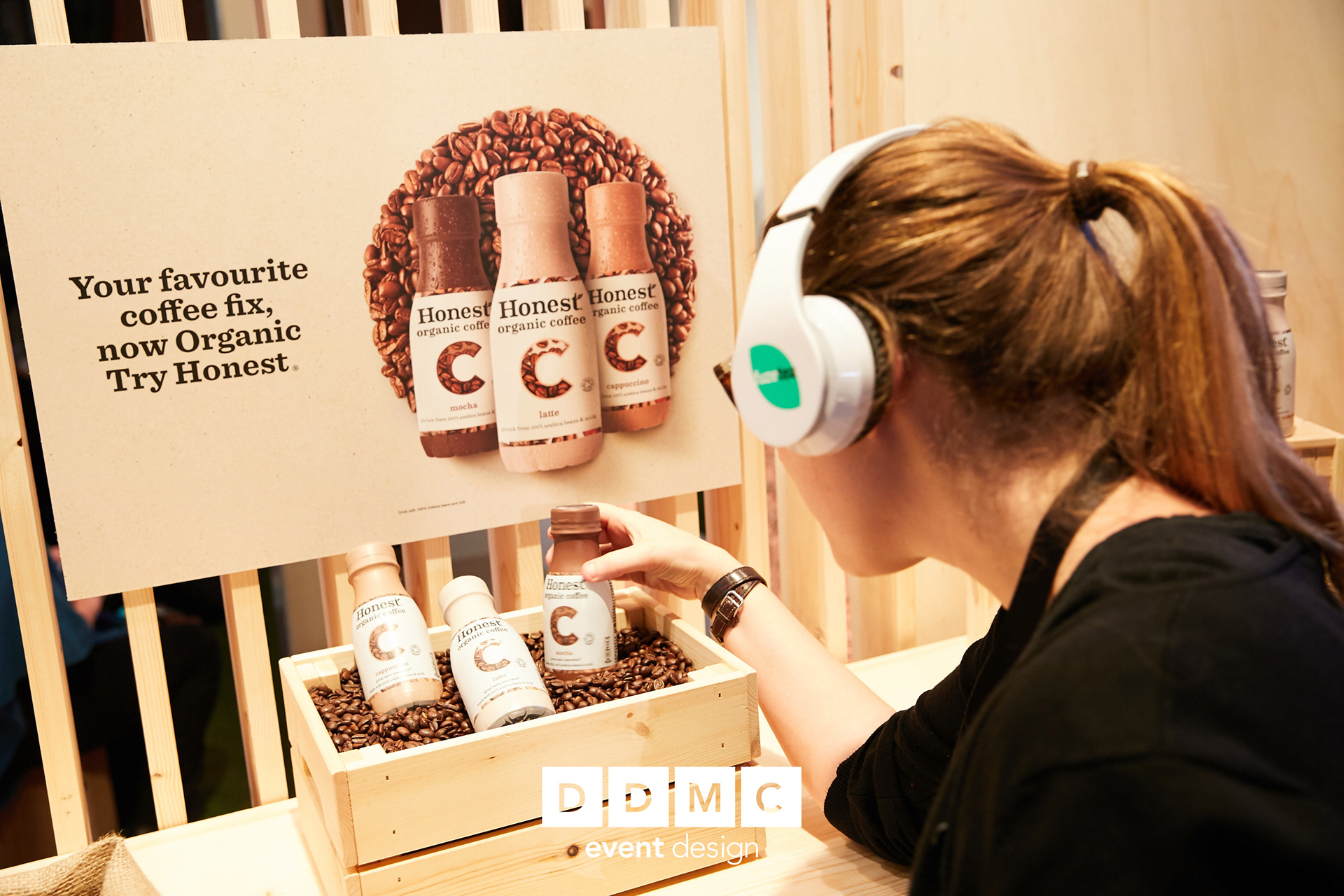 When it came to Smartwater, we needed to illustrate the water sourcing and story in a unique, smart and stylish way to maintain the brand's spirit and promise. After unveiling its new and unique European positioning "Smart is the New Sexy", we transformed a simple booth into a tech-first, mapping experience. 
And I guess we did a memorable and great job... 
made with ♥ by Orchid Creation 
Account Director: Sophie Tran
Account Managers: Elisa Martinez, Miriam Miralles
Creative Director: Daniela Varela 
Art Director: Flavio Montiel, Ana Duje
Graphic Designer: Alizee Capelier, Gabrielle Hl
Copywriter: Daniela Varela
3D Designers: Flavio Montiel, Nestor Ramos, Gerard Bernal 
Motion Designers: Marina San Juan, Andrej Porosin
Event Production House:  Utopik